Online FX Trading
Site Guide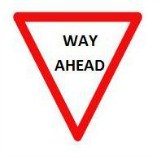 ---
Onlinefinancialmarkets.com has a wealth of information about onlinefxtrading for both beginner and experienced traders and investors. The articles are presented in no particular order and can be read in that way. However, for those who are new to onlinefxtrading it may be helpful to read some pages before others. In this way you can start on the basic lessons before moving onto more advanced topics. Some readers may find it helpful to approach the material in this more structured format. Below is a suggested guide to progressing through the website.
---
Stock Markets: Most people are introduced to financial markets through stocks. Others may already have experience with stock markets and wish to learn about other financial markets such as  Exchange Traded Funds, Forex, Commodities, Bonds, Futures or Options. The bulk of the material presented on this website relates to technical analysis of financial markets and how it can be applied to making money in trading and investing. With this in mind read technical analysis chart patterns and fundamental analysis to understand the difference between the two. Technical analysis can be applied to all financial markets so if you are only interested in trading stocks, for example, move directly onto the studies in chart patterns.
Chart Patterns and Fundamental Analysis
Chart Types explains the different types of methods to display the price movement of financial markets. Typically providers of online trading services offer charting packages for free.
---
The following pages explain different concepts in technical analysis. In particular it is important to be able to identify a market that is trending versus a market in congestion (Rectangles v Trend lines).
Trading Order Types: Of particular importance are stop loss orders because they are an integral part of risk management when onlinefxtrading using technical analysis and chart patterns.
---
The following pages show how markets move during a trend and methods of trading with the trend.
---
The following pages cover popular chart patterns used by traders when onlinefxtrading.
---
Now that you've covered chart patterns and the difference between markets trending and in congestion, it is time to read up on more sophisticated technical analysis indicators. Traders will never make use of all these indicators in their trading strategy. It is a matter of choosing a few that match your trading approach. For example, a trader may use one or two trend indicators in combination with a momentum, volatility and volume indicator.
---
The next pages relate to trade management rather than specific trading techniques.
---
Finally you can explore vehicles used to trade financial markets. All offer different avenues to gain access to the underlying market you wish to trade whether it is stocks, currencies, commodities, bonds etc. All have their own unique features, advantages and disadvantages.
Contracts for Difference (CFDs)
---
Well done for getting this far! I hope you are now in a more informed position to take you trading to a new level and progress your financial independence.
Return to Top of OnlinefxTrading: Site Guide